If your hair undergoes transformations like repeated brushings, smoothing, straightening for a long time it is difficult to know its type.
To define his type of hair at the best one must stop any smoothing treatment and let his hair dry naturally.
In the case of permanent chemical treatment such as smoothing (Japanese or Brazilian) and straightening (even softening) it is necessary to wait for the natural hair to grow back because these treatments irreversibly alter the hair fiber.
On the internet you can find a very advanced classification "so-called André Walker" which will not be repeated here, simply because precision has its limits, and all the hair do not have a unique type of loop : for example the hair can be very curled on the sides and curled in the middle etc ...
In addition, a very curly hair can become less curly as the hair grows and becomes longer and is more "conditioned" with care products .
Three main groups of loops can be defined :
WAVY AND CURLY HAIR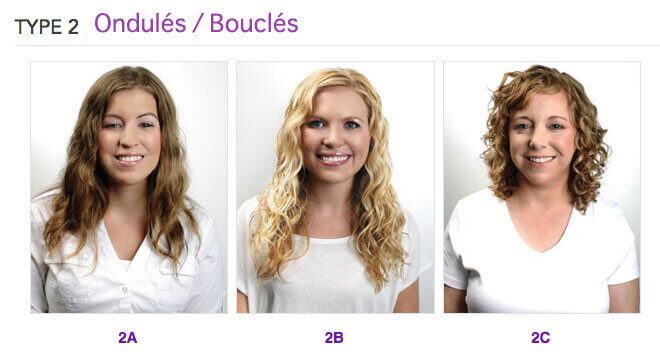 The loops form a kind of soft spiral, they relax easily with brushing to give a smooth result.
The loops are generally more flattened at the level of the skull, and often they lack volumes.
They need a light moisture and not too greasy to retain all their spring.
FRIZZY HAIR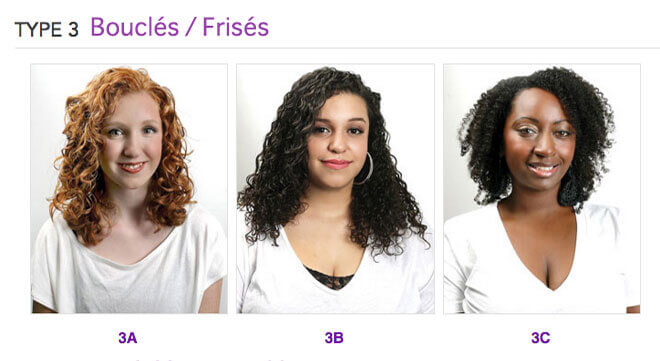 The loops form a rather tight S, they are difficult to relax or have a tendency to dry quickly
because the sebum fails to hydrate the entire loop and remains near the skull.
If you relax these loops with a straightener, they will go back to natural state at the slightest drop of rain.
They need maximum hydration and definition with suitable products.
When the hair is poorly cared of or the curls are poorly defined, it looks like a "sponge", and takes up a lot of volume bu tno definition.
KINKY HAIR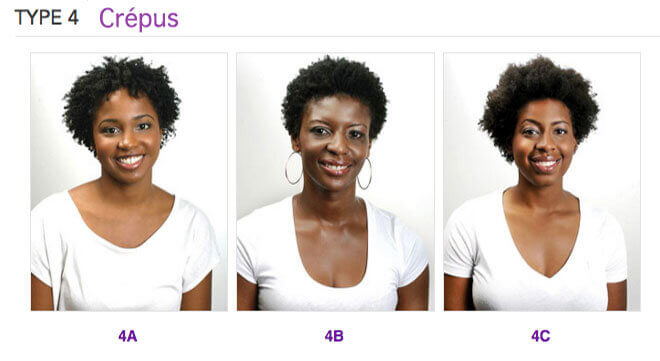 We recognize kinky hair by the fact that it hides its lengths. If you pull on the loop it can reach 5 times its initial length. Despite everything you have heard about it for a long time, kinky hair is neither "very resistant" nor "impossible to style" !
In fact, it is very fragile and deserves all your attention and plenty of hair care.
Beautiful and perfect for multiple hairstyles impossible to obtain with other types of hair.
You have kinky hair ? Be proud ! With the right products, the right routine and a little bit of time, you will be rocking your kinky style !
Here are the recommended products: