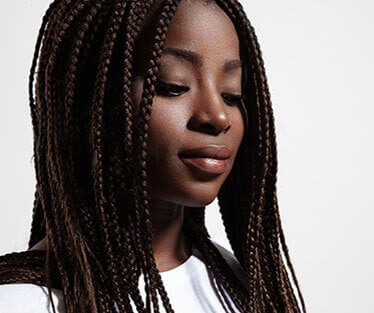 THINGS TO KNOW ABOUT PLAITS, BRAIDS AND WEAVING
The pony wicks and wigs :
It is not thanks to Naomi and Beyoncé that we will return to Natural Hair !
Yet these globally known "icons" should give us the example,


On the contrary they distort the image of the black woman !



Long blond hair and blue lenses, not really your typical role model for natural look !





Would they be so famous if they had kept their natural hair ?





But all this falsehood has a price : living with plastic on your head impacts your hair and scalp. 
Who really knows in what state their real hair is (and if there is some left !)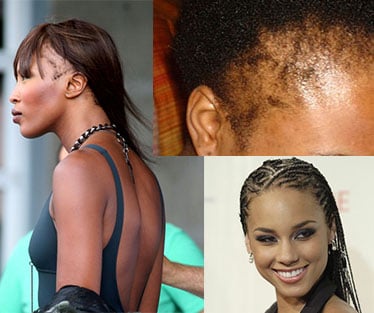 PLAITS AND BRAIDS :
Plaits and braids are part of our heritage :


But the only warning is not to wear them 365 days a year and not to braid too hard.
Indeed, there is a risk of hair loss called alopecia of traction : This gives a recession of the scalp line. 
Le CurlShop recommends :
Keep your natural hair strong and healthy and if you use extensions, braid moderately and gently to respect the scalp. If it hurts it is too tight ! Whenever possible, only braid with your natural hair. Think about your children !
Here are the recommended products: